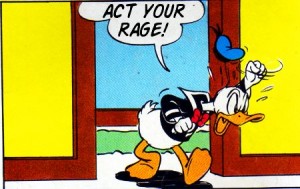 Hi … my name is Simon.
After years of voting against the right wing and being let down by the left I decided to get back to my roots and not vote at all. I was not surprised with the response from some of my friends … "Huh? But isn't that just ensuring that National will get in again?" Yes, well … I just can't go on consenting to be governed any more. And to say that someone who hasn't voted is responsible for a political party being voted into power is an insanely thin way to try and send me on a guilt trip.
As I knew in my youth, and then came to realise all over again, the democracy dance is a deceitful illusion where the state always wins and then—that's all folks. See you next time! After that the voting population get to see what they bought into. It really is such a low level of participation that allows us to be ruled over by an elite of professional "nice guys" whose job it is to tell people what they want to hear, and feign empathy. When I endorsed the Government by voting against it I felt like I was being played for a fool. The only way around this attack on my mental health is to refrain (hard) from voting for the empty promises of politicians who don't represent me in any way.